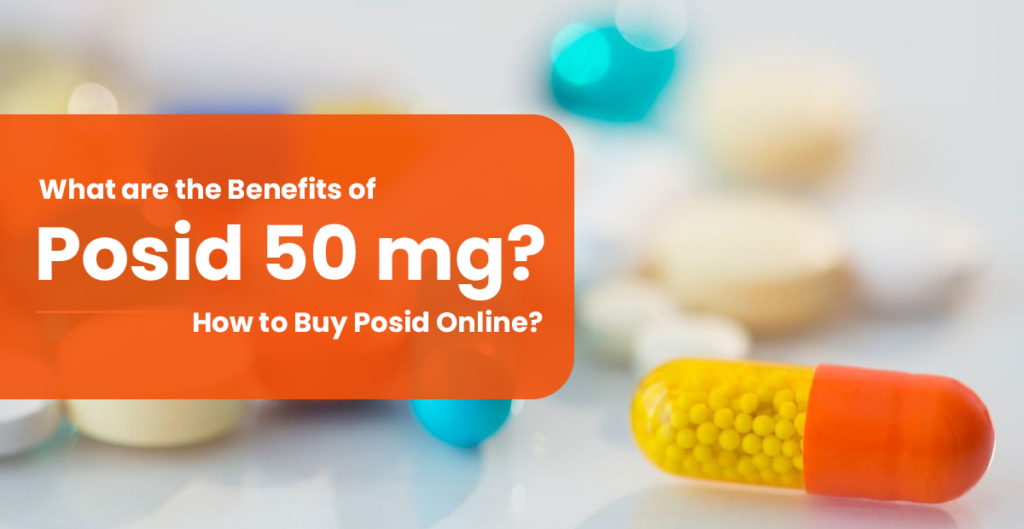 What are the Benefits of Posid 50 mg? How to Buy Posid Online?
Sat May 20
Posid (50 mg) Capsules are used to treat lung and testicular cancer. It is also used to treat different types of cancer in both men and women. It can be used alone or along with other medicines as part of combination chemotherapy. In this we let you know the various Benefits of Posid 50 mg and learn how to buy it online. Keep on reading to know more.
Benefits of Posid 50 mg :
Posid is treating Small Lung Cancer: Small cell lung cancer is a kind of lung cancer that spreads quickly and is usually caused by smoking. It begins with little tumors in the lungs but eventually spreads to other regions of the body. Posid 50 mg Capsule is used to treat such cancers and can be used alone or in combination with other medications.
In the treatment of testicular cancer: Testicular cancer is cancer of the testicles, which are male organs that produce hormones and sperm. Posid (50 mg) Capsule destroys or slows the development of cancer cells and also inhibits cancer cell proliferation in males.
Posid is an effective medication that can help halt the growth of cancer and enhance patients' quality of life.

In clinical studies, Posid 50mg shown great success rates, with many patients having full remission or a considerable reduction in the tumors size.
It is also used to treat blood cancer, ovarian cancer, and lymphatic tumors. It inhibits an enzyme that promotes cancer cell multiplication and causes cell death (apoptosis). As a result, cancer cell growth and spread are halted or reduced.

Posid has less adverse effects when compared to other cancer therapies, making it a preferable alternative for certain individuals.
These are the major benefits of Posid 50 mg. We sincerely advise our readers don't take this or any other medicine without the guidance of a medical practitioner. Even if you know the use of medicine because sometimes based on your body nature or past medical history or other factors the effect of medicine may vary. 
How to buy Posid 50 mg online:
To buy Posid 50 mg online you need a prescription from your doctor. If you have the approval from the doctor then Here is the procedure to buy it online.
Navigate to a trustworthy online pharmacy that sells Posid 50mg. Before biying please check that the pharmacy is licensed, reliable, and follows all applicable requirements.

Once you've found a reliable online pharmacy, you can place an order for Posid 50mg. Some online pharmacies may need you to register and provide your prescription information. You may also be required to submit payment and delivery information.

After placing your order, you must give your prescription information to the online pharmacy. This will have your doctor name, contact information, and prescription data.

Once the online pharmacy has verified your prescription, they will prepare and ship your medication.

Once you have received your medicine, you should contact your healthcare provider to confirm that it is working properly and to monitor any potential adverse effects.